Millevaches Regional Nature Park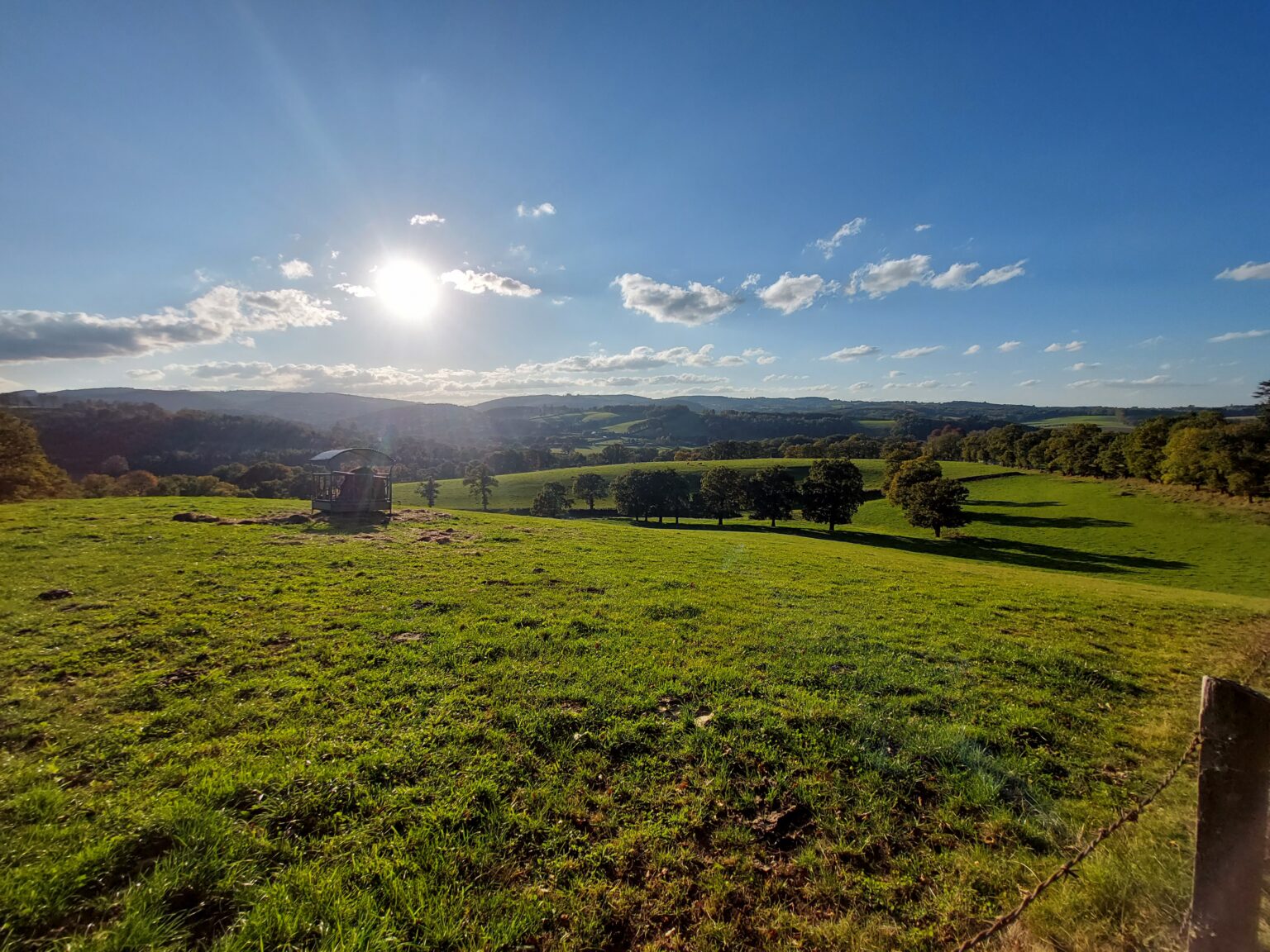 The Millevaches Natural Park in Limousin covers 314,000 ha, between 400 and 1000 m in altitude. Made up of remarkable natural environments where peat bogs, moors, forests and meadows alternate, it is home to sensitive animal species: otters, linnets, rare butterflies, pearl mussels, etc.
In the four seasons, it is a myriad of colours between the red of autumn, the white of winter, the green of spring and the blue of summer: "a real little Canada". Water, in the form of lakes and springs, is omnipresent and even gives the park its name, that of the "Thousand Springs" derived from the Celtic "Thousand Vacuas". The Plateau de Millevaches has local resources in eco-building materials (straw, hemp, wood), architects with know-how in this field and dynamic networks.
The Plateau de Millevaches is a place of future for the market and experimentation in eco-building.
The Plateau de Millevaches has a very strong associative and cultural life (more than 1000 associations are active in this area). An abundance of festivals and celebrations held in sites with a high heritage value make an original contribution to cultural activities, particularly in summer. But some centres such as Vassivière, Eymoutiers, Felletin and Meymac also have a cultural activity outside the summer season, organising exhibitions, concerts, theatres, festivals… without forgetting the "Winter Bistros" which also enliven the villages during the winter period.
As for gastronomy, this territory will also serve you good local products on a "Plateau" with even some recipe ideas thanks to the booklets "Aux saveurs de Millevaches".